She Said: "Baby On Board"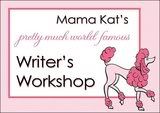 If I had to relive a day in my life — what day would it be?
Gosh, not sure.  Scratch that. I know what DAYS they would NOT include. The 5 DAYS that precede ANY TRAVEL INVOLVED for this family of six (!). Hubs posted a "He Said" about traveling with the kids, after reading a CNN.com article. I haven't read the article yet, but can't help but respond to his version of a stressful flight.
HE SAID: So how am I when we are heading out for a flight?  I am an absolute train wreck.
SHE SAID: I have no pity for his analogy of feeling like a train wreck while heading out of for a flight. Big freakin' woop.  Personally, I'm convinced that he gets all bent outta shape because he primarily only has experience flying by himself. The mad dash to the airport, and flight itself, are a breeze. Oh yeah, HE ALREADY KNOWS THAT BECAUSE HE'S ON A FLIGHT RIGHT NOW HEADED TO SAN JUAN (with no one smearing lollipops in his hair, or crapping in their pants on his lap, or puking between his legs) for a "Guys' Weekend". Must be nice. Must be nice.
What's not a breeze is the nightmare PREP work that includes yours truly (me), and yours truly ONLY.

THE PREP WORK INVOLVED so the kids can remain entertained (and us, sane) for HOURS on end for a trip is not an easy task. The strategy involved is enough to spin 19 heads. The emotional, tactical and logistical planning involved in getting SIX PEOPLE (average age is under 7) READY for a car trip, or flight, makes me looney; it drags out days (not hours… which is the duration of a measly flight). And, all of this takes place while trying to co-run a company, manage an entire household, and run carpools all over God's creation. I wish my biggest worry while packing for all of us (only) included: "Oh, I hope we're not bothering anyone".
If you're looking for compassion dude, call a buddy (or lean over at the bar right now in San Juan, and complain to one of them. Not me).
HE SAID: Are we taking too long in the security line?
SHE SAID: Yes, we're taking too long. At least we use manners, and actually say THANK YOU SO MUCH… THANK YOU SO MUCH… THANK YOU SO MUCH… PARDON US… PARDON US… PARDON US… Oh, SORRY 'BOUT THAT… Oh, SORRY 'BOUT THAT… Oh, SORRY 'BOUT THAT… unlike most of the general public, from my perspective.
HE SAID: Are we making the guy behind us angry when we lift the baby up over our seat to play "peek-a-boo" with him?
SHE SAID: Yes, you are. That's why I don't do that.
HE SAID: Are we making 3 rows in front and 3 rows behind us mad from all of the yelling and screaming?
SHE SAID: If HE took a deep breath and instead of worrying what "everyone else thinks" all the time, maybe HE would see what's really going on. Harmless excitement exuberating from their lips… they're not complaining, pulling hair (common), punching (more common), pinching (even more common), or screaming at us (has been known to happen) or at each other… they're just asking A MILLION QUESTIONS, and since they're all asking them at the same exact time, they are left with no other option but TO ScReAm over their siblings (!!). In fact, the 3 rows in front and behind us are actually getting a kick out of our circus, and the kids' innocent shrieks questions.  Now, the innappropriate questions I get asked by those throughout the airport, restrooms, and flight include: "All they all yours?"; "How close together are they?"; "Honey, surely your mother must have spoken to you about birth control…"; "Oh, you must be Mormon"; "Oh, I bet your Catholic, then"; "Did you plan them?".
And, no, I'm not kidding. Anyone with 4 or more kids knows what I'm talking 'bout. It's disturbing. Evidently, it's illegal these days to have more than 3 kids
HE SAID: But Kat, she doesn't have a care in the world.  Anytime I "shush" someone she always asks "what is the big deal?" or "why are you such a spaz?"
SHE SAID: He's correct. "She" doesn't have THE CARES AND FREAK OUT SESSIONS that she had for the 5 days prior trying to prepare so they CAN try to take some semblance of a 'family outting' that parallels calm, cool, and collected. Oh, I forgot… HE must have packed ALL of those suitcases, keeping in mind clothes and pjs for all, toiletries, diapers, food, every-possible-back-up-medicine-known-to-man-because-my-kids-will-99.999999999999%-get-sick-as-they-always-do-while-away, toys, socks, undies, and any gifts.
That DOESN'T INCLUDE the chunk of hours it takes to map out the diaper bag, and decide what needs to be strategically-placed-where for quick grabs… age-appropriate snacks for a toddler through 1st grader (God forbid they all ALL like the same thing), drinks, toys, books, batteries, movies, DVDs (see note about snacks; not an easy task), candy-for-emergencies, blah, blah, blah.
So, HE IS RIGHT. BY THE TIME I am sitting down in my flight, for the most part — I've controlled everything I possibly can with all of my prep work and pre-planning, and now I just have sit back, relax, and (pretend to) enjoy the ride.
HE SAID: Usually it's because she's typing on her laptop with two of the older kids, and I'm stuck with the two younger ones who are screaming her head off.
SHE SAID: Two things: I actually work while we travel. Co-running a business never gets time off. Secondly, maybe if you didn't say, "You two go with Mommy, and I'll take the younger two" this set-up wouldn't be the one youre complaining about.
Final notes from HIS VERSION:
PS – My voice is very loud. I can't control it. Being the youngest of six and gravely starving for attention (Mom's gonna love that one!), I had to scream to get noticed. Now, it's just weaved into my being.  I've tried on many-of-occasion, only to fail miserable. Considering an ENT appt. I believe I must be hearing impaired, as I have ZERO sense of volume. Is this a public admission?

PSS – My kids do all scream over each other because IF YOU DON'T SCREAM IN OUR HOUSE, YOU SIMPLY A'INT GONNA BE HEARD. END. OF. STORY.
PSS – DON'T EVER HUSH ME. This goes for anyone, and everyone. I get really ugly. I'm being serious.
**All Images Courtesy Google Images